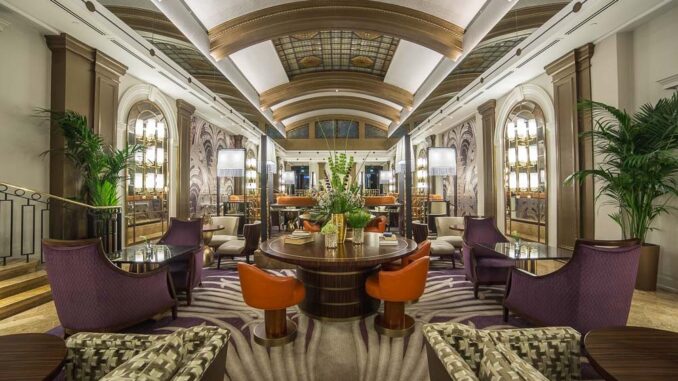 Sometimes, you may wonder what it would feel like if you stayed in a luxurious hotel. These hotels bring you a different kind of experience that is next level. And you'll learn about some of the advantages and features of a luxury hotel through this article.
If you want to stay in one of the best luxury hotels in the world, you should know their advantages and features, which are given below:
Breath-taking designs
Especially in the best luxury hotels, you'll see that everything beginning from outside the hotel, the reception, lounge, and all other areas where people wander will be filled with unique and fancy designs. You might feel like being somewhere special when you enter through the door.
Scents
Some luxurious hotels, like Shangri-La, Luxury Collection Hotels, and Alpen Palace, smell amazing from the moment you walk in through the hotel door and the corridors. Small things like this give you a pleasant feeling and also a good thing for your experience.
Amazing rooms
Luxury hotels provide you with one of the most impressive rooms. Occasionally, they are designed according to the genre or the local destination, which is often the case with "The Luxury Collection" brand. The hotel Prince de Galles, Paris, does this type of room setting.
Facilities of a Conference and any event
Many luxury hotels are well equipped and provide you with the facilities like conference and meeting rooms and facilities for weddings and banquets. You book luxury hotels can if you want to hold any party or emergency things.
Beds with a fantastic quality
The luxury hotels provide you with one of the best nights' sleep you can ever get because their bed is huge and comfy, while the sheets are cumbersome, making you feel very cosy that you might not want to get up from the bed. You can also get numerous pillows.
Astounding in-house restaurants and bars
Most hotels contain a couple of bars and restaurants, which often serve different cuisines or have a particular style. For example, there are Italian and English restaurants and a fantastic bar and lounge area at the Sheraton Grand London Park Lane. Some of the luxury hotels even have Michelin Star restaurants in-house.
Perfect views
Sometimes, luxury hotels in high buildings have one of the city's best views. And if you don't, they must have a rooftop patio, bar, or restaurant. For example, the hotel Shangri-La has a Ting restaurant on the 35th floor.
Conclusion
Staying in a luxury hotel is a fantastic experience with many advantages. Across the globe, there are many incredible hotels you can easily find that you can take into consideration which gives you some, if not all, the features mentioned in this article.