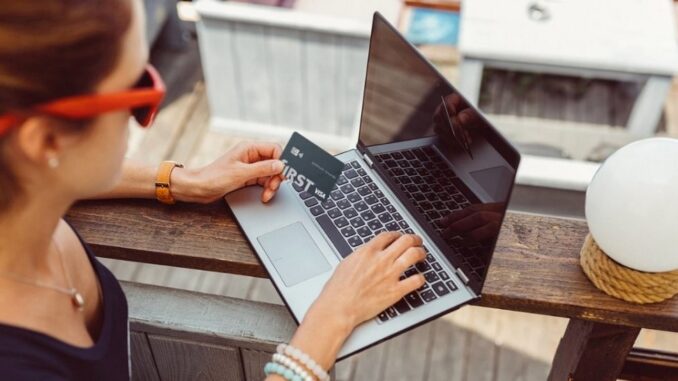 When you travel abroad, the debit or credit card (VISA, MasterCard, and American Express) that you usually use can be good, but not always. So how do I choose the best credit card to travel abroad? What is the best credit card for travel rewards? What types of fees are there for currency exchange, or for withdrawing cash from an ATM? Do they all have travel and accident insurance? Making a review of the different cards that exist here is pretentious as well as impossible. For this reason, in this article we offer you a series of keys that will serve as a basis for you to make your selection.
What should a good credit or debit card have?
The lowest annual maintenance cost
The less it costs to maintain the card, the better, and if it is free, perfect, although you should always value the set of what they offer you. Sometimes there are cards that have a small annual commission and instead have better associated accident/travel insurance. In the case of travel credit cards, you have to get the best conditions at the lowest cost.
The best possible travel insurance an rewards
The card you use daily in your city does not have accident/travel insurance. On the other hand, if we talk about cards that you use for your trips, the associated insurance is an important factor to take into account. Generally, all travel credit cards have associated accident/travel insurance, and rewards. In case it is not clear, in order to compare you will have to call the issuing bank of your card and ask them to send you the coverage of said insurance, although these conditions may change annually and without prior notice.
Discounts on purchases
This section is usually a great advertising claim for daily use cards. On the other hand, for the card that you use to travel, it is not something vital. It is useless for you to be given 1% of your purchases in supermarkets if they then nail you to commissions. In any case, with equal conditions between two cards, it could be a point that unbalanced the balance in favor of one of them.
The lowest commissions possible
Without a doubt, it is the most important point to define a card as good or bad , and it is that the commissions that can be applied to you when you buy or withdraw money from an ATM are many and with many names. You must look for that card whose total sum of commissions is as low as possible.
Commission for currency exchange
It is a percentage the company charge from you if the currency in which you pay or withdraw money is not the same as that of your account. For example, you withdraw dollars and your account is in Euros. Obviously if you travel to a country that uses your same currency, it will not apply to you in any case.
Commission for withdrawing cash from the ATM
The percentage you pay to withdraw cash from an ATM. Sometimes in addition to a percentage, they can have a "minimum" commission. This commission can exist in both debit and credit cards. Some banks do not charge this commission if you use their ATM network.
Commission of the branch in which you withdraw money
It is an added commission that the bank that owns the ATM from which you are withdrawing money will charge you. As it does not depend on your bank or your card, it is impossible to know it until the moment you are withdrawing money.
Commission for loan of money
This commission only exists on credit cards. If you withdraw money from the ATM with your credit card, the issuing entity of your card (VISA, MasterCard or American Express in general) is lending you the money from the day you withdraw it until the day you make the payment.